Orthodontist In Woodbridge, VA
Occoquan Smiles
"Being an orthodontist is my ultimate joy. I am passionate about doing it on a daily basis. It took a lot of hard work and faith to get to where I am today and I am grateful. I enjoy getting to know the community and being a part of a patient's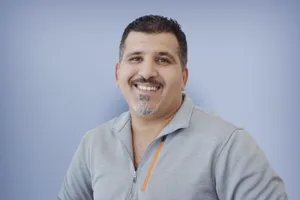 journey to transform their smile and to become more confident. This is a delightful experience and means the world to me." -Dr. Ehab
Dr. Ehab BenNasir is a board-certified orthodontist. He obtained his Master of Dental Science MSD from CWRU in Cleveland, Ohio, and completed his residency in orthodontics there as well. He has a strong background of expertise in Oral and Maxillofacial surgery, having trained in Germany in 2009, where he received a Specialty Degree in Oral Surgery and a certificate in Dental Implants from the German Association of Dental Implantology .
To ensure patients get the best orthodontic treatment, Dr. Ehab is committed to keeping up to date, participating in continuing professional education. Dr. Ehab is a member of the American Association of Orthodontics , the American Board of Orthodontics , the American Dental Association , and other professional organizations.
Dr. Ehab speaks English, Arabic, and German. Outside the office, he enjoys family time with his wife, daughter, and three sons, traveling and hiking.