Posts for tag: wisdom teeth
By Occoquan Smiles
September 02, 2019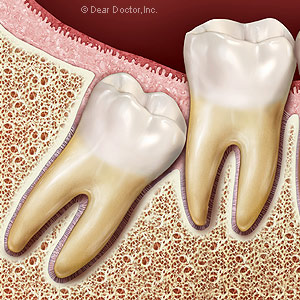 The reason for extracting a tooth may be all too obvious — the tooth is too decayed or damaged to attempt saving. The reason for extracting a wisdom tooth, on the other hand, may not be so apparent: from the perspective of pain or reduced function, you may not notice a thing. Our recommendation to remove a wisdom tooth is based primarily on what may be occurring out of view below the gum line and its potential threat to adjacent teeth.
Teeth grow and develop below the gum line in the jaw, and then push their way through the gums as they appear in the mouth (eruption). After a normal eruption, the enamel-covered crown is visible above the gum line; the remaining tooth root (about two-thirds of the tooth's length) resides below the gum line. Because wisdom teeth, or third molars, erupt rather late between ages 17 and 25, they may lack the room to erupt properly due to crowding from other teeth that have already erupted. This can cause the wisdom tooth not to erupt fully through the gums, leaving the crown trapped below the gum line, a condition known as impaction. For the tooth, impaction increases the chances of infection, cyst formation and gum disease around it.
An impacted wisdom tooth can also cause problems for the adjacent teeth as well. The impacted tooth may begin to press against the roots of other teeth; the resulting pressure can damage the other roots, increasing the risk for disease or future tooth loss. A person may not even know they have this problem since there's often little to no noticeable pain or symptoms.
It may seem counterintuitive, but the best time to remove a wisdom tooth is when it's not causing immediate problems. There will be, however, signs found during examination (particularly x-rays or CT scan) that future problems are in the making. By extracting an impacted wisdom tooth at the appropriate time, we can avoid more serious problems in the future and improve oral health.
If you would like more information on wisdom teeth and your oral health, please contact us or schedule an appointment for a consultation. You can also learn more about this topic by reading the Dear Doctor magazine article "Removing Wisdom Teeth."
By Occoquan Smiles
December 16, 2018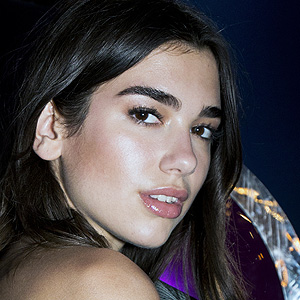 When die-hard music fans hear that their favorite performer is canceling a gig, it's a big disappointment—especially if the excuse seems less than earth-shaking. Recently, British pop sensation Dua Lipa needed to drop two dates from her world tour with Bruno Mars. However, she had a very good reason.
"I've been performing with an awful pain due to my wisdom teeth," the singer tweeted, "and as advised by my dentist and oral surgeon I have had to have them imminently removed."
The dental problem Lipa had to deal with, impacted wisdom teeth, is not uncommon in young adults. Also called third molars, wisdom teeth are the last teeth to erupt (emerge from beneath the gums), generally making their appearance between the ages of 18-24. But their debut can cause trouble: Many times, these teeth develop in a way that makes it impossible for them to erupt without negatively affecting the healthy teeth nearby. In this situation, the teeth are called "impacted."
A number of issues can cause impacted wisdom teeth, including a tooth in an abnormal position, a lack of sufficient space in the jaw, or an obstruction that prevents proper emergence. The most common treatment for impaction is to extract (remove) one or more of the wisdom teeth. This is a routine in-office procedure that may be performed by general dentists or dental specialists.
It's thought that perhaps 7 out of 10 people ages 20-30 have at least one impacted wisdom tooth. Some cause pain and need to be removed right away; however, this is not always the case. If a wisdom tooth is found to be impacted and is likely to result in future problems, it may be best to have it extracted before symptoms appear. Unfortunately, even with x-rays and other diagnostic tests, it isn't always possible to predict exactly when—or if—the tooth will actually begin causing trouble. In some situations, the best option may be to carefully monitor the tooth at regular intervals and wait for a clearer sign of whether extraction is necessary.
So if you're around the age when wisdom teeth are beginning to appear, make sure not to skip your routine dental appointments. That way, you might avoid emergency surgery when you've got other plans—like maybe your own world tour!
If you would like more information about wisdom tooth extraction, please call our office to arrange a consultation. You can learn more in the Dear Doctor magazine articles "Wisdom Teeth" and "Removing Wisdom Teeth."