Posts for tag: dental visit
By Occoquan Smiles
April 29, 2020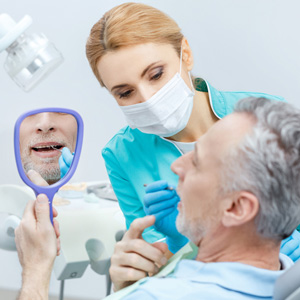 Today's healthcare patients are asking questions. They want to know the "why" behind the "what" that their care providers are recommending for their health.
There's a similar trend in dentistry — and it's one we dentists encourage. We want you to know the "why" behind your treatment options — because you're as much a participant in your own dental health as we are. The more informed you are, the better equipped you'll be to make decisions to maintain or improve your health and the appearance of your smile.
As your dental care partner, it's also essential we help you develop a long-term care plan based on your needs. There are aspects of dental care that are routine: daily brushing and flossing, an oral-friendly diet, and regular dental cleanings and checkups to assess your oral health. But we also need to think strategically, especially if you have risk factors that could impact your future dental health.
To do this we follow a four-step dental care cycle. In Step 1 we identify all the potential risk factors you personally face. These include your potential for dental disease, which could lead to bone and tooth loss, and the state of your bite and jaw structure that could complicate future health. We'll also take into account any factors that could now or eventually affect your smile appearance.
Once we've identified these various factors, we'll then assess their possible impact on your health in Step 2, not just what may be happening now but what potentially could happen in the future. From there we move to Step 3: treating any current issues and initiating preventive measures to protect your future health.
In Step 4 we'll monitor and maintain the level of health we've been able to reach with the preceding steps. We'll continue in this stage until we detect an emerging issue, in which we'll then repeat our cycle of care.
Maintaining this continuum will help reduce the chances of an unpleasant surprise in your dental health. We'll be in a better position to see issues coming and help reduce their impact now so you can continue to have a healthy mouth and an attractive smile.
If you would like more information on planning your dental treatment, please contact us or schedule an appointment for a consultation. You can also learn more about this topic by reading the Dear Doctor magazine article "Successful Dental Treatment: Getting the Best Possible Results."
By Occoquan Smiles
August 03, 2019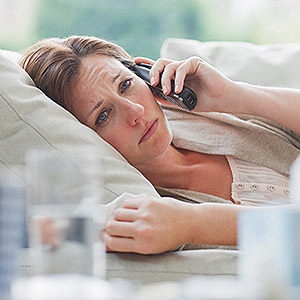 Chicken pox is a common viral infection that usually occurs during childhood. Although the disease symptoms only last a short time, the virus that caused it may remain, lying dormant for years within the body's nervous system. Decades later it may reappear with a vengeance in a form known as herpes zoster, what most people know as shingles.
A shingles outbreak can be quite painful and uncomfortable—and it's also not a condition to take lightly. Occurring mainly in people over fifty, it often begins with an itching or burning sensation in the skin. This is often followed by a red rash breaking out in a belt-like pattern over various parts of the body, which may later develop into crusty sores. Symptoms may vary from person to person, but people commonly experience severe pain, fever and fatigue.
Besides the general discomfort it creates, shingles can also pose major health problems for certain people. Individuals with other health issues like pregnancy, cancer or a compromised immune system may experience serious complications related to a shingles outbreak.
In its early stages, shingles is contagious, spreading through direct contact with shingles sores or lesions or through breathing in the secretions from an infected person. This characteristic of shingles could affect your dental care: because the virus could potentially pass to staff and other patients, dentists usually postpone cleanings or other dental treatments for patients with shingles, particularly if they have a facial rash.
If you're diagnosed with shingles, most physicians recommend you begin antiviral treatment as soon as possible. You should also let your dentist know if you have shingles, which may put off any scheduled treatments until your doctor determines you're no longer contagious.
There's one other thing you can do, especially if you're over 60: obtain a shingles vaccine, available from most physicians or clinics. The vaccine has proven effective in preventing the disease, and could help you avoid this most unpleasant health experience.
If you would like more information on shingles and its effect on dental care, please contact us or schedule an appointment for a consultation.