Posts for tag: dental injury
By Occoquan Smiles
September 22, 2019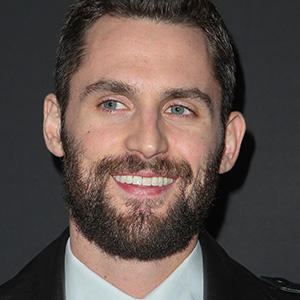 The March 27th game started off pretty well for NBA star Kevin Love. His team, the Cleveland Cavaliers, were coming off a 5-game winning streak as they faced the Miami Heat that night. Less than two minutes into the contest, Love charged in for a shot on Heat center Jordan Mickey—but instead of a basket, he got an elbow in the face that sent him to the floor (and out of the game) with an injury to his mouth.
In pictures from the aftermath, Love's front tooth seemed clearly out of position. According to the Cavs' official statement, "Love suffered a front tooth subluxation." But what exactly does that mean, and how serious is his injury?
The dental term "subluxation" refers to one specific type of luxation injury—a situation where a tooth has become loosened or displaced from its proper location. A subluxation is an injury to tooth-supporting structures such as the periodontal ligament: a stretchy network of fibrous tissue that keeps the tooth in its socket. The affected tooth becomes abnormally loose, but as long as the nerves inside the tooth and the underlying bone have not been damaged, it generally has a favorable prognosis.
Treatment of a subluxation injury may involve correcting the tooth's position immediately and/or stabilizing the tooth—often by temporarily splinting (joining) it to adjacent teeth—and maintaining a soft diet for a few weeks. This gives the injured tissues a chance to heal and helps the ligament regain proper attachment to the tooth. The condition of tooth's pulp (soft inner tissue) must also be closely monitored; if it becomes infected, root canal treatment may be needed to preserve the tooth.
So while Kevin Love's dental dilemma might have looked scary in the pictures, with proper care he has a good chance of keeping the tooth. Significantly, Love acknowledged on Twitter that the damage "…could have been so much worse if I wasn't protected with [a] mouthguard."
Love's injury reminds us that whether they're played at a big arena, a high school gym or an outdoor court, sports like basketball (as well as baseball, football and many others) have a high potential for facial injuries. That's why all players should wear a mouthguard whenever they're in the game. Custom-made mouthguards, available for a reasonable cost at the dental office, are the most comfortable to wear, and offer protection that's superior to the kind available at big-box retailers.
If you have questions about dental injuries or custom-made mouthguards, please contact our office or schedule a consultation. You can read more in the Dear Doctor magazine articles "The Field-Side Guide to Dental Injuries" and "Athletic Mouthguards."
By Occoquan Smiles
May 25, 2019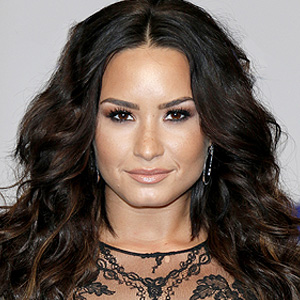 Singer and actor Demi Lovato has a new claim to fame: formidable martial artist. When she is not in the recording studio, on stage or in front of the camera, Lovato can often be found keeping in shape at Jay Glazer's Hollywood (California) gym. Glazer, who is best known as a sports journalist, also runs conditioning programs for professional athletes and celebrities based on mixed martial arts. On March 6, Glazer got more than he bargained for when 5'3" Lovato stepped into the ring and knocked out his front tooth.
Glazer reportedly used super glue to put his tooth back together. Not a good idea! While it may not be convenient to drop everything and get to the dental office, it takes an expert to safely treat a damaged tooth. If you glue a broken tooth, you risk having to undergo major work to correct your temporary fix—it's no easy task to "unglue" a tooth, and the chemicals in the glue may damage living tooth tissue as well as the surrounding gum and bone.
Would you know what to do in a dental emergency? Here are some guidelines:
If you chip a tooth, save the missing piece if possible. We may be able to reattach it.
If your tooth is cracked, rinse your mouth with warm water, but don't wiggle the tooth around or bite down on it. If it's bleeding, hold clean gauze to the area and call our office.
If your tooth is knocked loose or is pushed deeper into the socket, don't force the tooth back into position on your own. Immediate attention is very important.
If your tooth is knocked out, there's a chance it can be reattached. Pick up the tooth while being careful not to touch the root. Then rinse it off and have either someone place into its socket, or place it against the inside of your cheek or in a glass of milk. Please call the office immediately or go to a hospital.
What's the best thing to do in an emergency? Call us right away, and DON'T super glue your tooth! You can prevent worse problems by letting a professional handle any dental issues. And if you've been living with a chipped, broken or missing tooth, call us to schedule an appointment for a consultation—there are several perfectly safe ways to restore your smile. Meanwhile, if you practice martial arts to keep in shape, think twice before getting into the ring with Demi Lovato!
To learn more, read the Dear Doctor articles "Trauma & Nerve Damage to Teeth" and "Saving New Permanent Teeth After Injury."
By Occoquan Smiles
August 08, 2018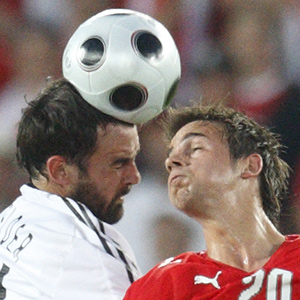 Summer is a great time to go outdoors and get your game on—no matter whether your court is set up for tennis or basketball, whether you're on the diamond or on the greens. Regular physical activity can help you maintain your optimal weight, reduce your risk for certain diseases, and even lower stress levels. But many of our favorite outdoor sports also carry a risk of accidental injury…and frequently this involves injuries to the mouth.
Because they're front and center, the incisors (front teeth) are the ones most often affected by accidental injuries. While serious damage is relatively rare, chips and cracks are not uncommon. Fortunately, dentistry offers a number of good ways to restore chipped or broken teeth. Which one is best for you depends on exactly what's wrong—but a procedure called cosmetic bonding is one of the most common ways to repair small to moderate chips where the tooth's soft pulp isn't exposed.
In dental bonding, a tooth-colored material is applied directly to the tooth's surface to fill in the chip or crack. The material itself is a high-tech mixture of tough plastic resins, translucent glass-like fillers, and other substances. Strong, durable and lifelike in appearance, these composite resins can be matched to the natural shade of your teeth.
Bonding is a conservative procedure, meaning that it requires little or no preparation of the tooth. It can be done right in the dental office, often in a single visit and without the need for anesthesia. Unlike porcelain veneers or crowns (caps), it usually doesn't involve removing significant amounts of healthy tooth structure.
While the results can last for years, bonded restorations aren't as durable as porcelain veneers or crowns, which are made in a dental laboratory. Bonding also isn't suitable to repair major damage, or in cases where the tooth's pulp could become infected; in this situation, you may need a root canal and a crown. However, for moderate chips or cracks, bonding can be an appropriate and economical way to restore your teeth to full function and aesthetic appearance.
Of course, it's often said that an ounce of prevention is worth a pound of cure. That's why it's best to wear a protective mouthguard whenever you're on the field. We can provide a custom-made mouthguard that's comfortable to wear and offers maximum protection against dental injury—just ask!
If you have questions about cosmetic bonding or mouthguards, please contact us or schedule an appointment for a consultation. You can learn more by reading the Dear Doctor magazine articles "Artistic Repair of Front Teeth with Composite Resin" and "Athletic Mouthguards."