Posts for tag: dental care
By Occoquan Smiles
June 08, 2020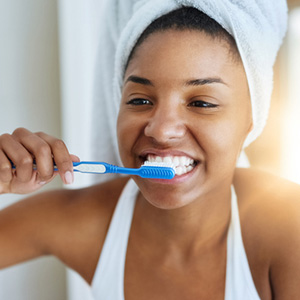 It's a sad fact: Many people postpone needed dental treatment because of their finances. There's no doubt that treatments for many tooth and gum problems can be expensive. But delaying treatment can make matters worse—and when they do see their dentist to address the issue, the costs can skyrocket.
The thriftiest way to manage your dental health is to prevent disease before it occurs or seek treatment as early as possible. You may incur some initial expense, but you'll pay less in the long-run and have better health to boot.
Here's a common sense approach for easing the impact of dental care on your budget.
Form a customized care plan. The key to keeping your dental expenses in check is to be proactive, not reactive with your care. Don't wait until you begin noticing problems—instead, invest in regular dental visits where your dentist can assess your ongoing individual risk for dental disease. Using that assessment, your dentist and you can then create a care plan that lowers your disease risk and promotes optimal health.
Adopt sound hygiene practices. A simple toothbrush and a roll of floss could save you thousands in dental care costs over a lifetime. Using them daily removes dental plaque, the top cause for both tooth decay and gum disease. Couple that with regular dental cleanings and your risk for costly dental disease will go down significantly.
Try less expensive, short-term restorations. Even with the best prevention strategy, there's always a chance you'll encounter a problem with your teeth or gums. Unfortunately, the best permanent fix may be more than your budget can handle. In that case, consider a less expensive restoration (like resin or glass-based fillings) to protect and restore your problem teeth until you can afford a better permanent solution.
Talk with your dentist about long-term financing. Spreading out the bill for dental treatment over several payments can help you manage unforeseen costs. Talk with your dentist about treatment financing options they offer or sponsor. If possible, have a contingency plan for payment in place before you need it—just in case.
Any kind of dental care, even preventive maintenance, can cost you. But if you manage your care wisely, you can keep that cost to a minimum.
If you would like more information on managing your dental health, please contact us or schedule an appointment for a consultation.
By Occoquan Smiles
March 26, 2019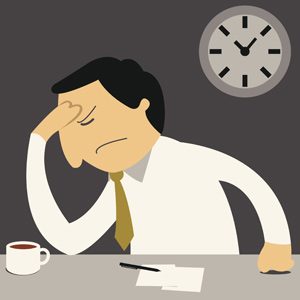 Chronic stress can cause any number of physical problems like back pain, insomnia or stomach ulcers. In the mouth, it can also be the cause of teeth grinding or clenching habits that may lead to pain and tooth damage.
Besides toothaches and jaw pain, stress-related teeth grinding may also be causing your teeth to wear at a faster than normal rate. While the teeth can withstand normal forces generated from biting and chewing, a grinding habit could be subjecting the teeth to forces beyond their normal range. Over time, this could produce excessive tooth wear and contribute to future tooth loss.
Here, then, are some of the treatment options we may use to stop the effects of stress-related dental habits and provide you with relief from pain and dysfunction.
Drug Therapy. Chronic teeth grinding can cause pain and muscle spasms. We can reduce pain with a mild anti-inflammatory pain reliever (like ibuprofen), and spasms with a prescribed muscle relaxant drug. If you have sleep issues, you might also benefit from occasional sleep aid medication.
A Night or Occlusal Guard. Also known as a bite guard, this appliance made of wear-resistant acrylic plastic is custom-fitted to the contours of your bite. The guard is worn over your upper teeth while you sleep or when the habit manifests; the lower teeth then glide over the hard, smooth surface of the guard without biting down. This helps rest the jaw muscles and reduce pain.
Orthodontic Treatment. Your clenching habit may be triggered or intensified because of a problem with your bite, known as a malocclusion. We can correct or limit this problem by either moving the teeth into a more proper position or, if the malocclusion is mild, even out the bite by reshaping the teeth in a procedure known as occlusal (bite) equilibration.
Psychological Treatment. While the preceding treatments can help alleviate or correct dental or oral structural problems, they may not address the underlying cause for a grinding habit — your psychological response to stress. If you're not coping with stress in a healthy way, you may benefit from treatments in behavioral medicine, which include biofeedback or psychological counseling.
If you would like more information on dental issues related to stress, please contact us or schedule an appointment for a consultation. You can also learn more about this topic by reading the Dear Doctor magazine article "Stress & Tooth Habits."
By Occoquan Smiles
November 16, 2018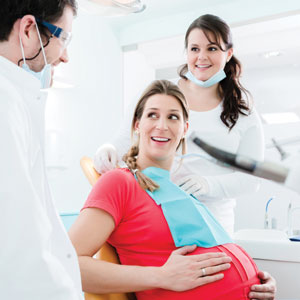 Pregnancy is a very special and exciting time for expectant women and their families. At this time, many moms-to-be make careful choices to try and do what's best for themselves and their babies. Wondering what's the right way to take care of your oral health when you're expecting? Here are answers to a few of the most common questions about dental care during pregnancy.
Q: Does pregnancy make a woman more susceptible to dental problems?
A: Yes. Pregnancy causes big changes in the levels of certain hormones, and these in turn have a powerful influence on your body. For example, many expectant moms experience food cravings and morning sickness at certain times. Changing hormone levels can also affect your oral health in various ways, including making your gums tender, swollen, and highly sensitive to the harmful bacteria in plaque.
Q: What are "pregnancy tumors" in the mouth?
A: These are benign (non-cancerous) overgrowths of tissue that sometimes develop on the gums during the second trimester. Often appearing between the teeth, these swollen reddish growths are thought to be caused by plaque bacteria. They sometimes go away on their own when pregnancy is over, but may be surgically removed if they don't.
Q: Is it normal to have bleeding gums during pregnancy?
A: It's not uncommon, but it does indicate that you need to pay careful attention to your oral hygiene at this time. Pregnancy hormones can cause the tiny blood vessels in your gums to become enlarged; when plaque bacteria are not effectively removed from the mouth, the gums may become inflamed and begin to bleed. This condition is often called "pregnancy gingivitis." If left untreated, it can progress to a more serious form of gum disease called periodontitis. That's one reason why regular brushing and flossing are so important during pregnancy — as are routine professional cleanings.
Q: Is it safe to have dental cleanings and checkups during pregnancy?
A: Yes; in fact, it's a very good idea to have at least one. Studies have shown that women who receive dental treatment during pregnancy face no more risks to their developing babies than those who don't. On the other hand, poor oral health is known to cause gum disease, and is also suspected of being linked to adverse pregnancy outcomes. Routine dental exams and professional cleanings can help you maintain good oral health and avoid many potential problems during this critical time.
Q: Should I postpone more complicated dental work until after I have a baby?
A: It depends. A study recently published in the Journal of the American Dental Association found it was safe for pregnant women to have routine procedures like fillings, root canals, and extractions, even if they require local anesthesia. So treatments that are essential to an expectant mother's health shouldn't be put off. However, if you're planning to have cosmetic dental work, it might be best to err on the side of caution and wait until after your baby is born.
Have more questions about oral health during pregnancy? Contact our office or schedule a consultation — and be sure to let us know that you are pregnant, so we can make sure you get the extra attention you need. You can learn more in the Dear Doctor magazine article "Pregnancy and Oral Health."